About Victoria
Located on the southern tip of Vancouver Island, Victoria is classed as one of the most beautiful cities in the world. Blessed with incredible natural beauty and temperate climate, Victoria is a wonderful place to call home and an unforgettable place to visit.
History, beauty and modern conveniences converge in Victoria. Waterfront attractions, historic architecture, and a bustling harbour blend harmoniously with modern office buildings, world-class shops, and cultural venues in the downtown core. Many urban businesses are literally a stone's throw from some of the best sailing, paddling and windsurfing in North America – year round.
While a growing centre, Victoria pays special attention to maintaining the feel of its individual neighbourhoods nestled throughout the city. Many communities have bustling village centres offering neighbourhood residents places to shop, browse and linger over a hot coffee in their local coffee shops. In addition, a number of neighbourhoods also offer a wide selection of shopping and services to fully satisfy residents commercial needs.
Victoria offers many of the arts and cultural options that people seek to add quality to their leisure life. Arts and culture festivals run throughout the year celebrating such things as independent film, ethnic diversity, jazz and blues music, and fringe theatre to name a few.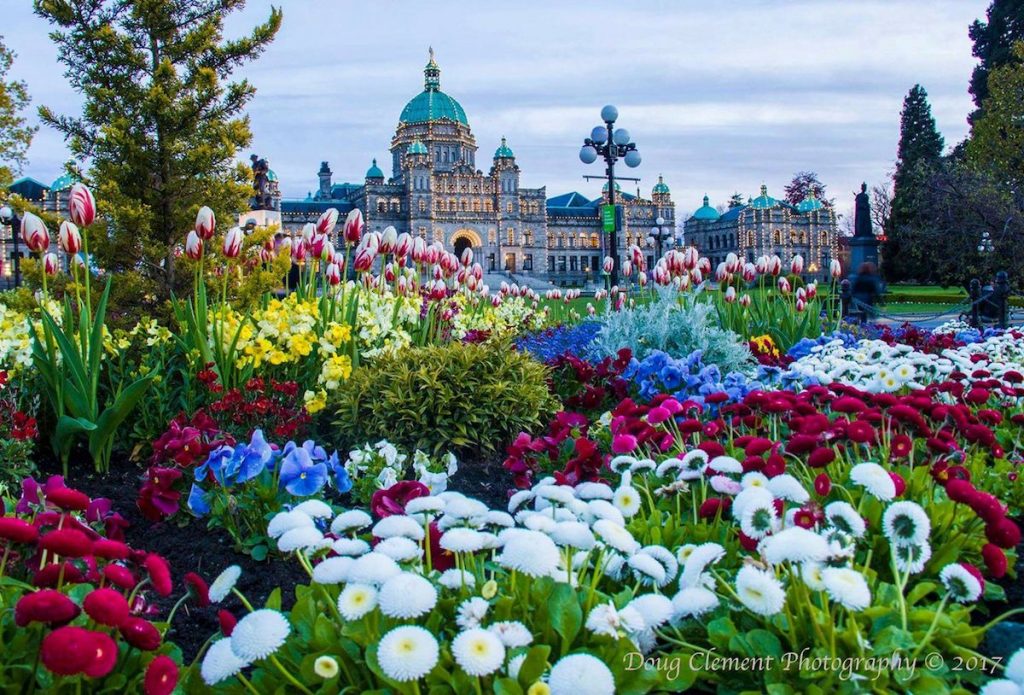 Leisure in Victoria also means enjoying the simple pleasures outside your front door, like biking and walking the well maintained trails, or strolling the beautiful ocean front and inner harbour. For the gardener, Victoria offers one of the mildest climates in the country permitting gardening year round. With so many frost-free days, the range of plants that can be grown is wider than anywhere else in Canada.
For garden enthusiasts in particular, visit Gardens British Columbia for gardens near you – Victoria and surrounding area is fortunate to have so many!
Students and schools may be particularly interested in The Garry Oak Learning Meadow at Fort Rodd Hill and Fisgard Lighthouse National Historic Sites – a great place for learning and counting flowers
See how 6,000 wheelbarrow loads of leaf mulch, 2 dumpsters of cardboard, 125,000 native plants, and countless hours of hard work by Parks Canada staff and volunteers have transformed this meadow. The Garry Oak Learning Meadow at Fort Rodd Hill and Fisgard Lighthouse National Historic Sites features a wildflower meadow, rock outcrop, native shrub thickets and Garry oak woodland. Over 100 different species (many of them labelled) flourish in this beautiful natural habitat. Escape from the noise and rush of the city in a natural oasis.
History, character, a variety of leisure and sporting opportunities, and outstanding geographical beauty. Victoria offers it all. Its a great place to visit and an even better place to live.
Click here for more information about Destination Greater Victoria.