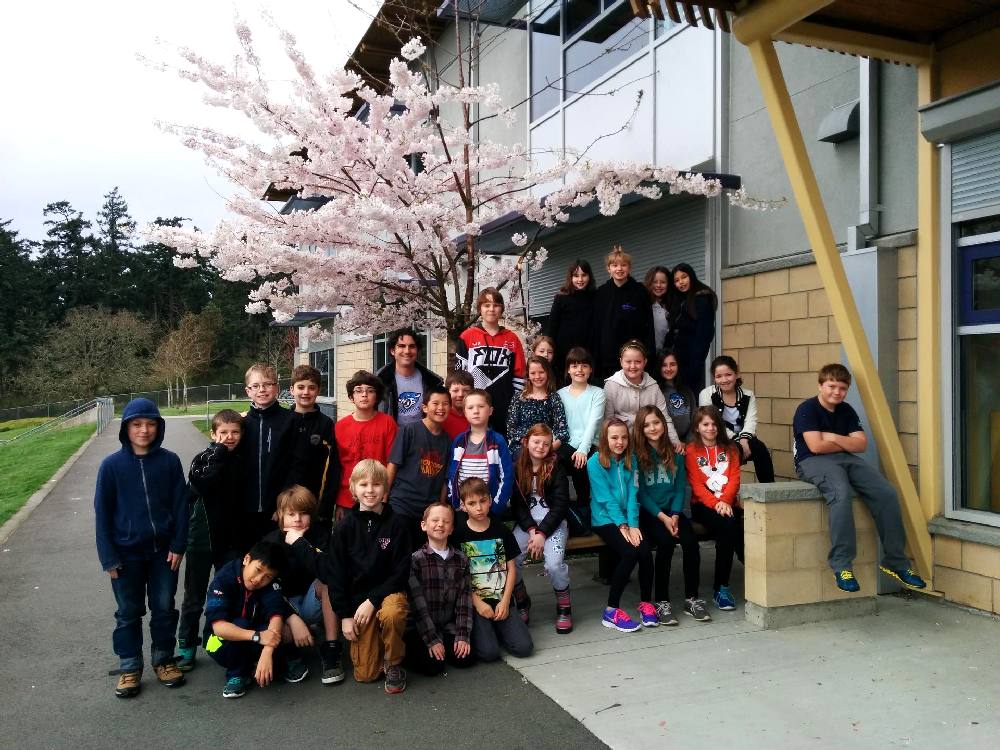 Every year we encourage all residents of Greater Victoria to join in this fun event by counting all the flowers they can see. Students and schools are a major part of this counting effort–the winning class will receive a trip the The Butchart Gardens results are recorded on our website, and the numbers are then released to media outlets across North America to show spring arrives in Victoria first!
Calling all Grade 4 & 5 students! See the 2018 Victoria Flower Count Information Sheet for reference. Stay tuned for the 2018 info sheet.
Flower Count 2018 takes place from March 7th at 8am to Sunday, March 14th at 5pm. Teachers are asked to report their class Flower Count numbers by Wednesday, March 14th.
View, download and print the student count sheet here.
Schools Program 2018 Winner
John Stubbs Memorial Elementary
Schools Program 2017 Winner
Ms. Holmes' Class
Total Blooms: 23,418,480

Schools Program 2014 Winner
École John Stubbs
Lukas Laurie's Grade 5 Class
Total Blooms: 1,101,380,293
Schools Program 2013 Winner
Ms. Shemilt's Class
Total Blooms: 96,385,850
 Schools Program 2012 Winner
Ms. Connelly's Class
Total Blooms: 49,538,676
Schools Program 2011 Winner
Cordova Bay Elementary School
Mrs. Susan Holmes
Total Blooms: 30,425,335
Schools Program 2010 Winner
Willows Elementary School
Ms. Westby's Class
Total Blooms: 14,011,806,926
Schools Program 2008 Winner
Ms. Keeb's Grade 2 Class
Total Blooms: 526,005,399